Message from the President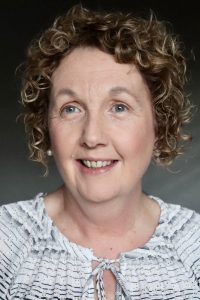 I am honoured to take on the role as the next President of the Rotary Club of Brisbane Taylor Bridge in its' 9th year and excited to fulfill this year's theme 'Rotary Opens Opportunities'.
Rotary International President Holger Knaack is encouraging us to seize the many opportunities Rotary offers to enrich our lives and the communities we serve, making us aware that "Everything we do opens another opportunity for someone, somewhere."
Our year ahead will continue to be a challenging time managing social scenarios and restrictions in our new normal. Some may see this as constricting the opportunity to continue our service to the community. However, it encourages us to create new opportunities to keep connected in a different way.
As an example, our annual Fun Run planned for May 2020 was postponed due to COVID-19 yet the club is planning a 'virtual' Fun Run in September.
I believe that engaged Rotary members who know they matter, and understand they make a difference, are the key to a happy, healthy club.
Ongoing fundraising events include;
Our club will continue to grasp opportunities to be involved in service projects maintaining our engagement within the community.
I invite you to Contact Us if you would like to attend a club meeting, a social dinner or a community event you would like to be part of.
Experience what we do in our community and learn about the global impact you can have through Rotary.
Mary-Ellen Nielsen
President 2020-21
Club Executives 2020-21
President
Club Executives
| | |
| --- | --- |
| Position | Name |
| President Elect | James Halliday |
| Treasurer | Deb Calder |
| Secretary | Frank Sauter |
Club Directors
| | |
| --- | --- |
| Position | Name |
| Membership Director | Rosemary Brady |
| Rotary Foundation Director | Warren Floyd |
| Public Image Director | Ted Crowe |
| Club Administration Director | Steve Bennett |
| Effective Services Director | Jamie Knowlman |
| Youth Services Director | Margaret Willis |
| Youth Protection Officer | Craig Clarke |